Will Ferrell's Homes
Will Ferrell is rather conservative in his taste in homes (at least by celebrity standards). His New York City loft has been featured in Architectural Digest and several home design magazines. His east coast home that he shares with his art auctioneer wife and their two boys is sophisticated and elegantly designed.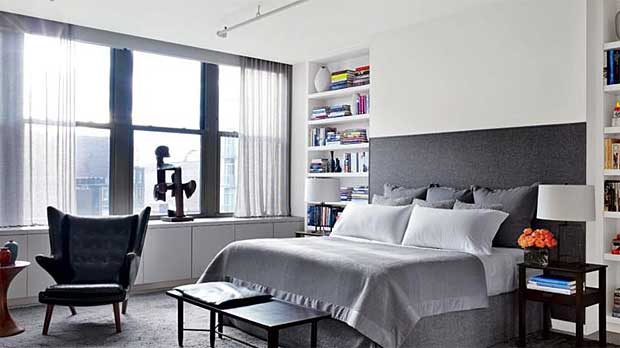 Will Ferrell's NYC Loft Bedroom

This apartment was once a printing shop. The 2600 square foot apartment was gutted and renovated using as much original materials as possible. The renovation took 3 years to complete but the space has gotten the attention of quite a few national design and home décor magazines. Of course this is not the funny man's only home. He also maintains a home on the west coast.
West Coast Home

While Mr. Ferrell has made do with 2600 square feet of property in New York his LA home is a bit larger. Formerly Ellen Degeneres' house, Mr. Farrell purchased this home in 2006 for a cool $9,900,000. Ms. Degeneres owned several homes in the area but the home that Ferrell bought was the home that Ellen actually lived in.

This house is set on three lots with a little over two acres. The home is a little over 4000 square feet. There are two additional buildings. One is a recreation building and the other is an outdoor living / dining room combination that is completely screened in.

The property is lovely and full of extras like a simply shaped swimming pool and a play yard set that will rival any public playground. The interior of the home is well designed and tastefully appointed. Mr. Ferrell is a California native and has other homes on the west coast but none as elegant and grand as this one.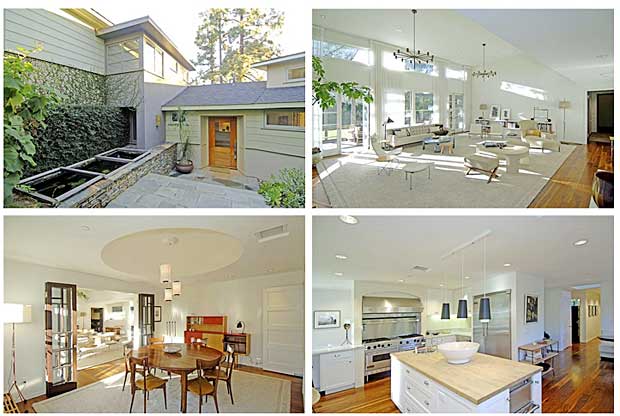 Will Ferrell's California House

Before the Fame

Before Will Ferrell made his millions, he owned a little house on the west coast that was two bedrooms with a single bathroom. He also owned a smaller apartment in NYC which was one of his first big buys when he made a name for himself on Saturday Night Live.

His apartment on the Upper East Side was a far cry from the over the top homes he has now. When he sold the apartment he made a handsome profit thanks to his famous name.

Tasteful Choices

It is estimated that Will Ferrell's net worth is around $85 million. But oddly enough he lives a very quiet life with his wife and two kids. While many celebrities own three four or more homes Mr. Ferrell seems completely satisfied with his two bi-coastal properties. He does not own a vacation home and he does not own any homes in any far flung places. He just lives simply (by celebrity standards) and has his two homes.

Both the properties are not pretentious in any way. Of course his California digs are rather sprawling but his New York apartment is large by NYC standards but not Donald Trump large by any means.