Justin Timberlake's House
You have danced to his tunes, tapped to his beats and sang along with him. Justin Timberlake is one of the most appreciated American pop singer and a heartthrob among women around the world. He is also an acclaimed actor and achieved fame very early in his life when he appeared as a contestant on the television series star search. But what's more interesting is his decision to leave his Tribeca home and move into a lavish penthouse.
| | |
| --- | --- |
| Justin Timberlake's House | Timberlake, a New York singer, also now an actor is tired of being hunted by paparazzi. Hence, Justin just decided to buy a new house to avoid the flashy cameras and get some privacy. |
This is the reason why Justin has been reported as selling his condo in Tribeca, New York for a price of U.S $5.2 million.
The word on the street was that Justin did not feel comfortable and safe in his condo and wanted something more private and less stringent. He wanted a place that can keep away the bad press photographing him, and now he can freely roam around with his lover Jessica Biel in and around the house.

Justin Timberlake has packed up his bags to move his tent from his old Tribeca home to New York's Soho neighborhood. The new home stretches itself to more than 2598 ft.² and was purchased by Justin for $7.65 million. The house features a private parking area, three bedrooms and an 853 square foot wrap around terrace.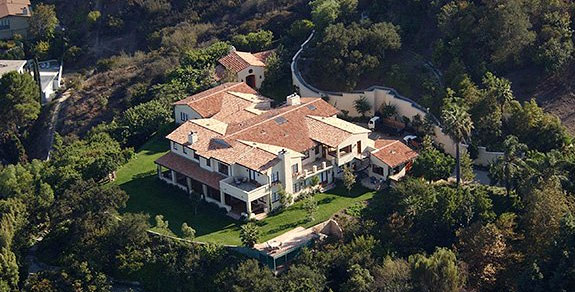 His Tribeca home is listed for $5.25 million and features a charming three bedroom elegance, a 3000 ft.² pad. The home also exhibits 11 foot ceilings, arched windows which are 14 floor-to-ceiling, an open kitchen with restaurant quality appliances, beautiful sound system, heating, light controlling technology to a system and shades.

It was not long ago that the singer paid $7.6 million to buy a penthouse in one of the most elite areas of Greenwich Village, Manhattan. The penthouse had three bedrooms and private parking facilities.

Justin is also known to be an ardent golfer and in his attempt to improve his skills, has a separate five-hole putting green installed in his Los Angeles mansion. This way he can play whenever he wants. He also has a basketball court in stone in his Mulholland Drive property, which he bought in 2002 for an amount of $10 million. He also has another luxury home in Los Angeles which is equipped with some of the most spectacular variety of sports facilities, ranging from a gym, basketball court and a mini golf.