Cher's Homes
Pop star Cher, who has had a tremendous music career since the mid-1960's, has owned three luxury homes in California and one in Hawaii.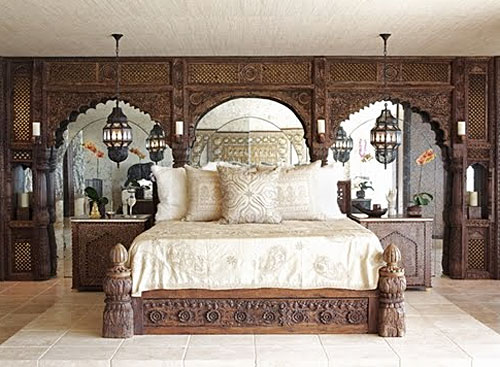 Cher's Los Angeles Condo Bedroom
LOS ANGELES
Pop star Cher's fabulous 4,000 square-foot Los Angeles condo was designed by Martyn Larwrence Bullard of "Million-Dollar Decorators" fame. The $4.5 million condo is in Sierra Towers and was purchased in 2006. It looks like a Buddhist nirvana that Cher and her designer created. The house is two stories with arched entryways, high ceilings, and glass Bell jar ceiling lighting.
There is an extensive variety of Eastern influences and styles. The walls were removed from the 12-room interior crafting two enormous open floor plans. Magnificent views of the city can be seen from the huge outdoor open terrace. This house is listed for $5.5 million, and other very successful artists have lived here, including Elton John.
VENICE, CA
Diva Cher, age 66, listed her Los Angeles seaside Venice neighborhood home for $1.899 million through her trust in March 2013. According to property records, Cher purchased this home at 125 Vista Place for $1.542 million on May 13, 2010. The estimated monthly payment is $6,833, based on 20 percent down for a 30-year fixed mortgage. The location is primo and within walking distance to the fashionable and trendy Abbot Kinney Boulevard and Main Street.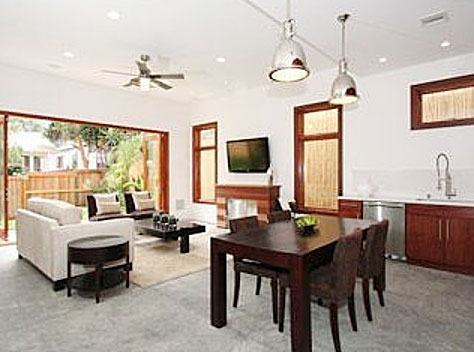 Cher's Venice Beach, CA Home
The warm and contemporary home has been remodeled highlighting sliding glass walls and high ceilings, two fireplaces, and true to Cher's far out traits, an outdoor bamboo shower. There is a rooftop deck with a refrigerator, sink, and an integrated barbecue. This modest home was built in 2008 and Cher bought it two years later. It has 3 bedrooms and 2.5 bathrooms, a chef's kitchen, and double height living room walls. Cher's master suite is complete with a huge walk-in closed and fireplace. This 1808 square-foot home has high-end finishes with modern architecture.
Super star Cher has been downsizing her quirky lifestyle and in February 2013 she listed her Hollywood condo for $5.5 million. Closing May 17, 2013, the sale for Cher's Venice home was for $1.95 million.
MALIBU
Cher still maintains her sprawling Malibu 1.7 acre cliff top estate at 25142 Pacific Coast Highway. The opulent home was for sale at $45 million. Being unsuccessful in selling the home for $41 million in 2009, Cher covertly had it on the market as a pocket listing, where it's not officially listed.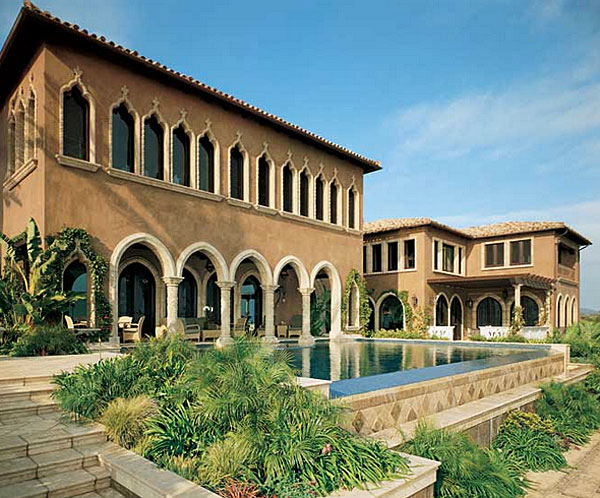 Cher's Malibu, CA Home
She withdrew the listing redoing the interior. The house is 13,000 square feet with 6 bedrooms, 7 bathrooms, a gym, and media center. After three months of redoing the interior, Cher put it back on the market at $45 million.
HAWAII
On January 18, 2010, Concierge Auctions house auctioned off Cher's estate located in the Four Seasons Hualala resort on the big island in Hawaii. Having 6 bedrooms, 6 full baths, and 2 half baths, the 8821 square-foot house on three-fourths of an acre has a golf course with views of the ocean. The house is a traditional Balinese style designed by Cher. The interior is traditional with modern fabrics and styles.
The property also has 5 free-standing bungalows in addition to the main house. Four have bedrooms and baths and one has a bar and media room.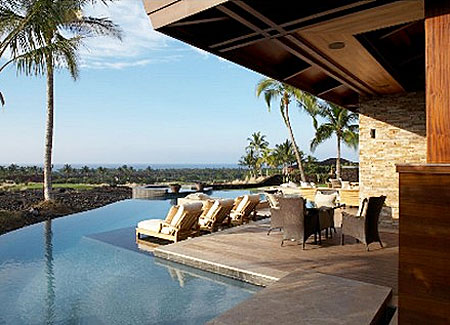 Cher's Hawaii Home
With a main entryway, gathering room, kitchen, dining room, master suite, guest bungalows, and a media bungalow, this house also includes a hot tub, an infinity swimming pool, and stunning views.
Concierge Auctions estimated that Cher's house in Hawaii, would bring anywhere from $8 to $12 million. It had never been listed before. Cher sold her Hawaii home for $8.72 million. She bought the property for $2.9 million, and then built the house, bungalows, pool, and had the landscaping done.