Paris Hilton's Homes
Despite being the grandchild of the hotel baron, Conrad Hilton, who founded of the Hilton hotel chain, Paris Hilton has been working steadily since she was in middle school, when she began her modeling career under a Donald Trump company, T Management.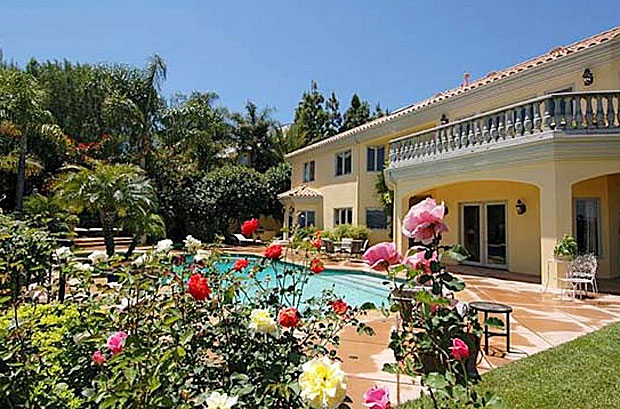 Paris Hilton's Beverly Hills Home
In the years that followed, Paris extended her creative energies into acting, singing and designing. She is dubiously famous for being famous. However, some of her most notable accomplishments include the reality show The Simple Life and a popular line of fragrances.
Outside the US, Hilton has opened 44 stores bearing her name and touting her extensive lines of handbags, fragrances, watches, footwear and other accessories. After all of her years of creative and entrepreneurial efforts, Hilton has been able to afford two very comfortable homes in posh neighborhoods among Hollywood's elite.
Hollywood Hills, California

In 2005, at the age of 24, Paris Hilton purchased a 3,000 square foot home in the exclusive neighborhood of Hollywood Hills, for just under $3 million. The Spanish style house, built in 1926, has 4 bedrooms and 3.5 baths.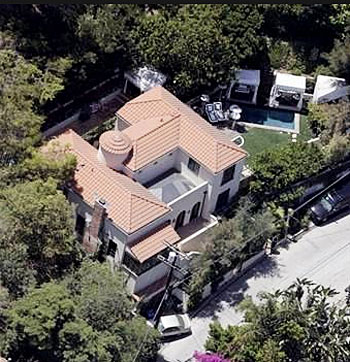 Hollywood Hills House
Although, it is rumored that Hilton had one of the bedrooms converted to a closet, fit to house her impressive couture wardrobe. Hilton's neighbors at the time included the likes of Charlie Sheen and Christina Aguilera, among others. The actress / singer / entrepreneur put the house up for sale in 2007, shortly after her highly publicized stint in jail, which had paparazzi camping out in the streets around her home. The list price at the time was $4.25 million.
Beverly Hills, California
Hilton bought her next home, a Mediterranean style mansion, built in 1991, shortly thereafter in 2007 in luxurious Beverly Hills. The nearly 7,000 square foot property, which put her back a cool $5.9 million, has 5 bedrooms, 5.5 bathrooms and is located in the secluded gated community of Mulholland Estates.
Despite the added privacy, afforded by the gated community, Hilton has suffered several traumatic break-ins, in which burglars, later named the "Bling Ring", made off with an alleged two million dollars worth of jewelry, handbags and clothes. These break-ins eventually inspired a Sofia Coppola movie, named The Bling Ring. The semi-fictional crime flick, parts of which were shot at Hilton's home, starred Emma Watson and featured a cameo by Hilton, herself.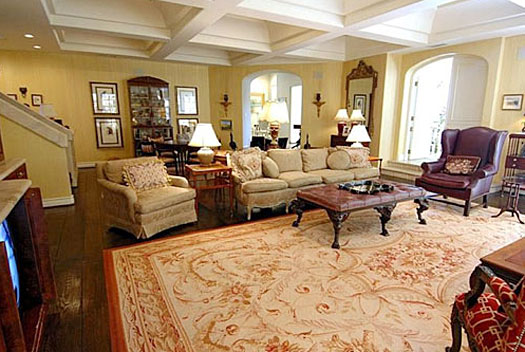 Interior of Beverly Hills House
The burglars, no doubt, had an easy time finding Hilton's priceless collections of accessories and clothing, as Hilton has modified the home to accommodate 2 decked-out closets, that easily outsize the average New York apartment. The home also boasts an impressive dressing room attached to a spa quality marble master bath.
Hilton's home also came with a fully equipped gym and a swimming pool with attached grotto. But, perhaps the most decadent aspect of Hilton's house does not belong to Hilton's house at all. It belongs to her dog, Tinkerbell, whose Spanish-style dog house, by the pool features a Chihuahua sized balcony, indoor staircase (complete with intricately designed, wrought iron banisters), leather couches and a black, crystal chandelier.