Eddie Murphy's Homes
Funny man Eddie Murphy started out as a standup comedian making people laugh throughout the 1980s. He was discovered doing stand up in small venues around New York City (his birth place) and scored a regular spot on the infamous Saturday Night Live!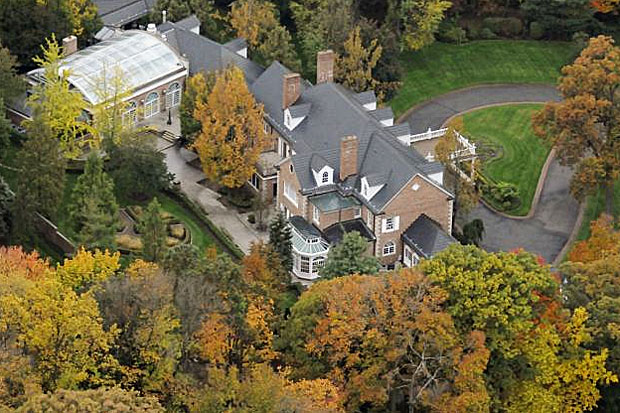 Eddie Murphy's New Jersey Home
His career took off when he landed the role of Axel Foley in the Beverly Hills Cop series of films. He was married and had five children with his long-time partner Nicole and was than divorced in 2006.
He has owned several properties throughout the years and has mainly called New Jersey home.
New York, New York
When Mr. Murphy landed his regular spot on Saturday Night Live! one of the first things he did was to buy a NYC apartment. The Co-op apartment on the lower east side cost the blooming comedian a whopping $300,000. It was a studio apartment which means it was a large room with a bathroom. The living area, sleeping area and kitchenette were all combined in this 800 square foot space.
Having a celebrity name attached to any property will in most cases help it to sell quickly but in the NYC real estate market, property usually flies off the shelves anyway. This apartment was listed on the market for 3 weeks before it was sold.
He sold the property in 1991 for $1.5 million (it included a much coveted parking spot in the below ground garage).
Englewood, New Jersey
Bubble Hill is the most prestigious address in Englewood. It is the Murphy home that is 25,000 square feet on five acres with a music studio an indoor bowling alley and every other thing you can imagine a home this size having. The theater size viewing room is larger than most apartments in NYC which is a quick hop, skip and a jump away.
The property is completely gated in to keep uninvited guests out. The long winding driveway leads to the magnificent house that is a tasteful tudor style home. It has 7 bedrooms and 13 bathrooms, a 5 car garage, indoor and outdoor pool. No home would be complete without an actual spa with different stations for hair, nails and feet work.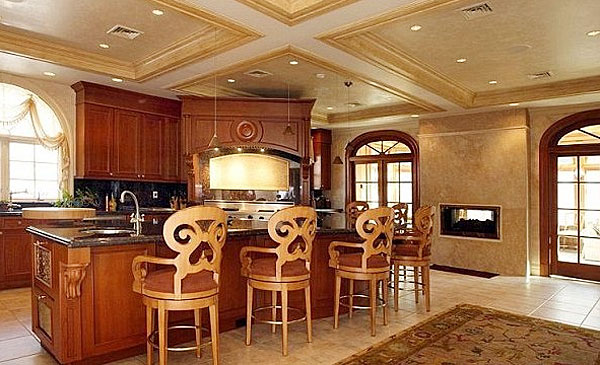 New Jersey Home Interior
The guest house is on its own separate lot next door on two acres and has five bedrooms large. The house had been sitting on the market at a cool asking price of $30 million since 2004 and it seemed no one was that interested in the house because by the time Alicia Keyes bought it in 2012 for the bargain basement price of $12 million which is a far cry from the initial asking price.
It would seem that Mr. Murphy took a great loss on this property but since he still has in Beverly Hills mansion he may not feel the pain that the average seller would. The guest cottage next door was to be sold separately and had never been on the market since it was in use by Mr. Murphy as his base when he was in the NY metropolitan area.

Beverly Hills, CA
Once Mr. Murphy headed out to California and started making mega millions he quickly invested in a new home. In 1988 Murphy reportedly bought Cher's Egyptian styled home for $6.4 million. The actor had been renting homes on the west coast at around $30k per month before he decided to buy the rather large and some would say gaudy mansion.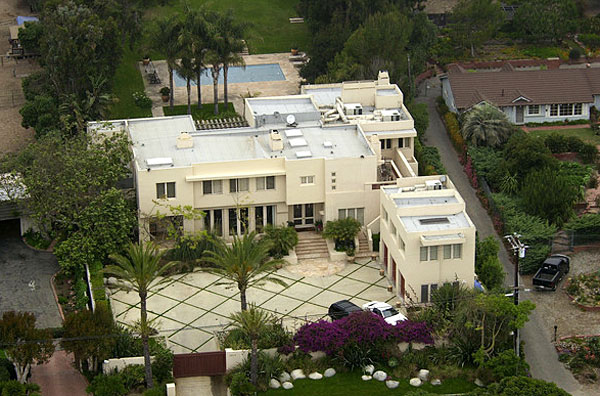 Eddie Murphy's Mansion Once Owned by Cher

At the time, the home was 10-years-old and Cher it seemed had spent the entire ten years decorating, renovating and redecorating. The home was built on 4 acres. It has 6 bedrooms and 6 bathrooms. A gym is located in the house as well as an atrium with a remotely controlled sky light.
The faucets in the home were all 24k gold and there were elaborate lighting fixtures. Gold leafed pillars adorned the formal areas. This was an over-the-top house. Murphy purchased the home semi furnished.
Granite Bay, CA
In 1998 Eddie and his wife purchased a home in Granite Bay CA to act as a weekend and holiday retreat for the family. The home was recently sold for $6.1 million. The house has over 11,000 square feet, 10 bedrooms and bathrooms and a guest cottage.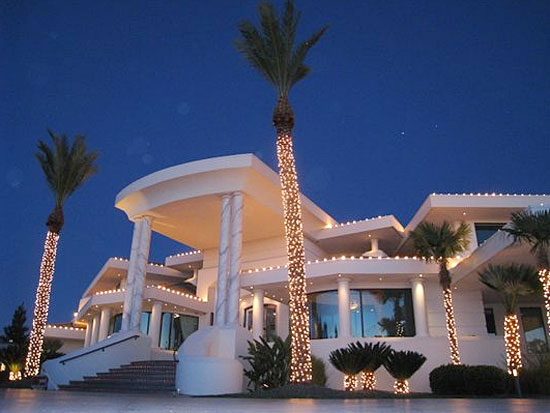 Granite Bay Home
There is a full size arcade inside the home as well as a full sized gym. There is a tennis court, of course a large pool and an outdoor kitchen. The detached guest cottage houses two suites and is 5200 square feet.
Eddie Murphy is well known for his over the top taste when it comes to the size of his homes and this getaway "cottage" was no exception. After the couple divorced the house was put on the market for sale.
Beverly Hills, CA II
House number two in Beverly Hills came a little later on. In 2005 it is reported that Eddie Murphy built a $20 Million home in the Hollywood Hills. The home is so large that it appears to be a resort, not a private residence. He built the home for his family and it has everything that every family could want.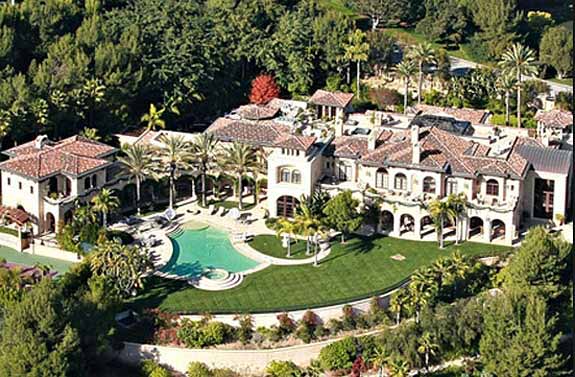 Hollywood Hills Mansion
The property taxes alone for this property for 2011 were a whopping $250,000. It has a huge swimming pool and 32 rooms in total. It has a tennis court and all the amenities you would expect a mansion to have including a screening room, indoor play areas for the children plus 9 bedrooms and 9 baths. The list of what this home has to offer is extensive.
Murphy's celebrity neighbors include Rod Stewart and Denzel Washington.