Ryan Seacrest's House
Ryan Seacrest is one of the most famous personalities in the industry of entertainment. He is the host of the popular TV show "the American Idol". He also works as a television host & producer so there's no doubt that he is one of the richest persons from the industry.
| | |
| --- | --- |
| Ryan Seacrest House | Seacrest was involved with a rumor that he once again bought a beautiful and expensive residential property. The news said that Ryan Seacrest bought a property that is located at Beverly Hills for a price of 37 million dollars. This mansion was owned by Ellen DeGeneres. |
Last year, he planned to sell his home. He owned a mansion that is located in Hollywood Hills in Los Angeles. The house was built and made to be in Mediterranean style. The house was estimated at more than 10,000 square feet and it comes with six bedrooms & 6.5 bathrooms. His mansion has its detached guesthouse that is situated at the garage that can accommodate a group of cars.
Its master suite comes with a wood paneled ceiling, fireplace, hardwood floors and French doors. This residential property has a rounded motor court, sunken lap swimming pool and a tennis court. Last May 2012, he decided to sell his home which he got in 2010 for a price of more than 14 million dollars.
He said that if he did not find a buyer, he will take it off from the list witin a year before he will relist it with a price of 11.985 million dollars. Later on, his home was finally sold and it was purchased with a price of 14.95 million dollars.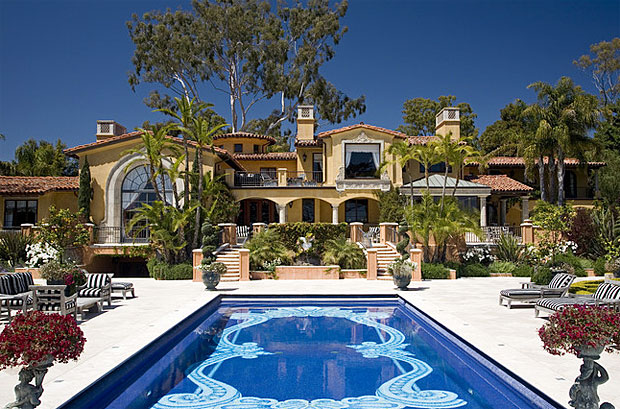 At present, the media has stated that Ryan Seacrest is living in Los Angeles. Recently, there was a rumor that the mansion he own that is located in Beverly Hills was shot by armed men. The Ryan Seacrest became one of the squatting victims recently aside from the other celebrities who are also involved in this situation.
That's all for now - Seacrest out.