Martin Lawrence's Home
There are those who will tell you that fame and fortune is not all that it's made out to be, but for those of us on the outside looking in, that seems a little hard to believe. This is especially true when you look at all the trappings that come with fame, with most of us especially interested in the homes occupied by the Hollywood elite.
| | |
| --- | --- |
| Interior of Martin Lawrence House | If you don't believe that to be true, take a trip to that part a world and see how many bus tours there are that will take you around the neighborhoods of the rich and famous. |
One of the homes that you may see when you are out and about is the one that belongs to comedian and actor Martin Lawrence. The star of hits like Bad Boys and Big Momma's House has parlayed his success into an incredibly beautiful property in the heart of Beverly Hills.

You might believe that Mr. Lawrence has it made when you see that home, but just like us, celebrities have real world problems that can turn a happy home into something they can't wait to be rid of. Such is the case with Martin's sumptuous property.

When Martin and his wife divorced, it quickly became obvious that the 15,000 square foot property might be just a little too big for one person. While Mr. Lawrence decided whether or not to put the house on the market, he took to trying to rent it out for a modest $200,000 per week.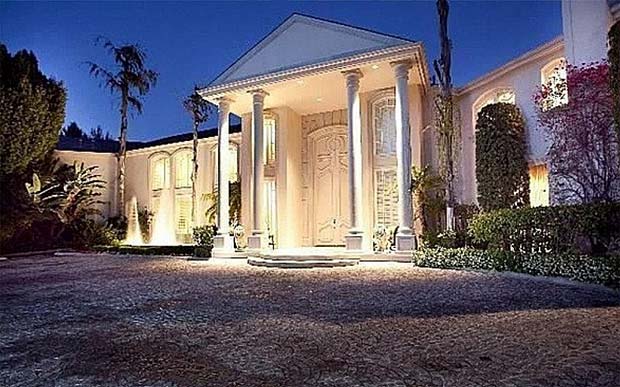 Martin Lawrence Home Exterior

When no-one was willing to pay that price, the home went on the market at the rather eye-popping list price of $26.5 million. What exactly does that kind of money get you? Let's take a look and see.

Well, you definitely get plenty of room to move. Besides the huge interior space, there is also the 2.2 acres of land that the mansion sits on. Included on the land are an incredible garden space, sunken tennis courts, and an outdoor kitchen that is the perfect place to entertain guests.

Don't worry about too many people coming over at one time, as there is an oversized motor court that has plenty of parking spots for your Hollywood friends.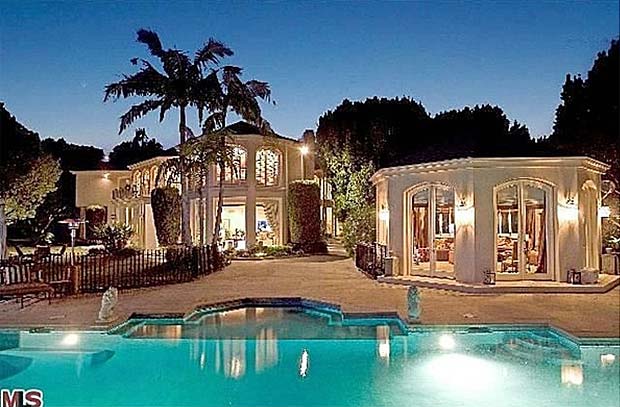 Pool Anyone?

The first thing that hits you when you walk through the front doors, besides the sheer size of the place, is the marble entry, with a large staircase curving up to the left of the lobby. All told, there are 7 bedrooms on the property, but why would you want to sleep when there is a movie to watch in the theater room that even has its own concession stand?

You will also find a wining and dining room, a games room, and a massive eat-in kitchen, all of which are beautifully decorated. If this all sounds like somewhere you could make home, all you need to do is come up with a cool $26.5 million.