Bob Hope's Homes
One of the best loved performers in American history, Bob hope was also something of a real estate mogul. At one point, it was believed that he was the largest private land owner in the state of California.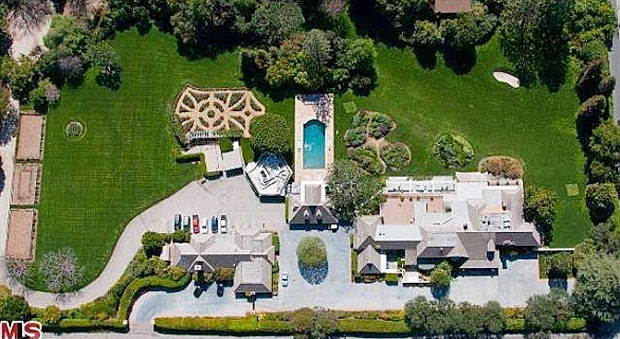 Bob Hope's Toluca Lakes Home
That said, his real estate holdings largely consisted of tracts of land. Bob and Dolores Hope had only ever owned 4 houses. None of the Hope's homes were sold until after their respective deaths in 2003 and 2011.
Buena Vista Drive Property, Palm Springs, California
In 1941, Bob and Dolores purchased this quaint Spanish style rancher to call home. The house has 3 bedrooms, 3 bathrooms and a spacious yard. In 2012, the Hope descendants listed the property for $469,000.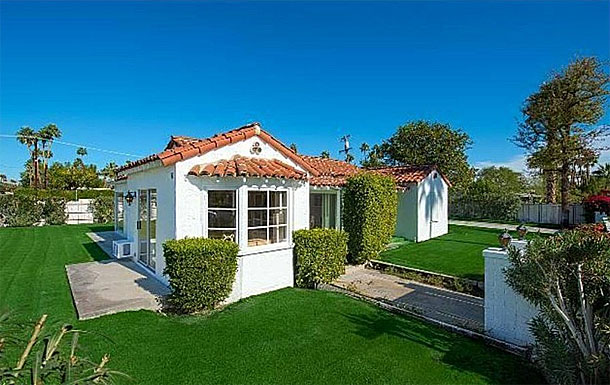 Buena Vista Home
El Alameda Property, Palm Springs, California
In 1946, the couple upgraded to another, larger Spanish style ranch house that boasted 5 bedrooms and 7 bathrooms. The white stucco house and contrasting red tile roof is surrounded by a lush but relatively small garden and manicured lawn. The privacy of the house and pool are protected by a large wall and wrought iron gate. The family listed this property at the same time as the Buena Vista Property for $659,000.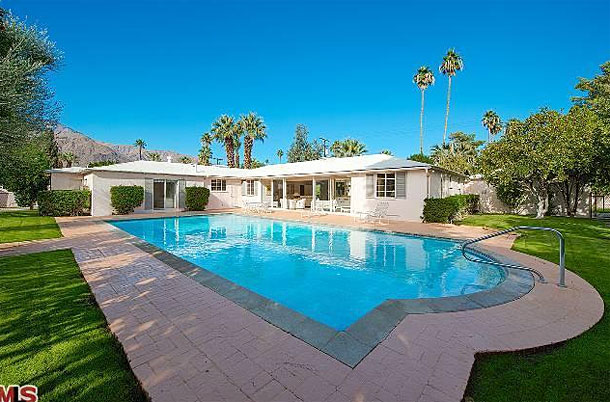 El Alameda House
Toluca Lake, Los Angeles, California
In 1950 the Hopes updated the sprawling estate that they called "home" for the remainder of their long lives together. The compound at Toluca Lake was originally built in 1939, however, Dolores Hope was constantly adding to it. Every time Bob would leave for one of his 57 USO tours, Dolores would "add a room or two". He was quoted as saying that "every time I come home, I need a road map to get around my house".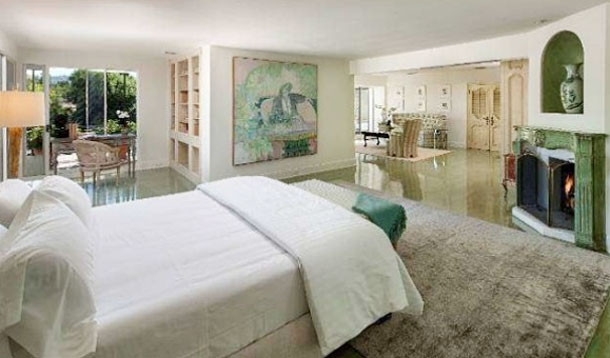 Toluca Lake Bedroom
The rooms in this house were worth finding your way around, though. The main house consisted of nearly 15,000 square feet and includes 6 bedrooms, 7 bathrooms, a personal library, art deco wet bar, billiards room, chef's kitchen, indoor pool and a master wing with his and hers bedrooms, bathrooms and closets. The 5 acre property also hosts a 4,000 square foot office complex, a 2 bedroom guest house, a one-hole golf course and breathtaking views of San Fernando Valley. The property went on the market in 2013 for $27.5 million.

Coachella Valley, Palm Springs, California
While the Hopes spent most of their time at their Toluca Lake property, the most iconic of their collection of homes has to be the Volcano house that Bob commissioned in Coachella Valley. Designed by renowned architect, John Lautner, the exterior of this home is unlike any other. The living area consists of 23,366 square feet of modern designed interiors with 6 bedrooms and 7 bathrooms.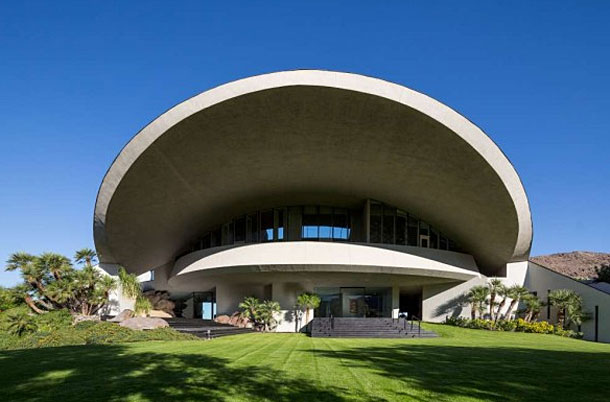 Coachella Valley Home Designed by John Lautner
The feel is kept natural by numerous floor-to-ceiling windows and uniquely shaped balconies for taking in the sweeping desert views of the surrounding valley. The aspect that makes this house strikingly unique is the massive concrete and steel structure that hovers over the house like an alien umbrella.
Inspired by a volcano, John Lautner designed the structures undulating slopes, surrounding the open air sky light at the pinnacle, to shade the outdoor living areas, thus expanding the usable space. Stepping out from underneath the shade of the volcano structure, the Hopes enjoyed the property's putting green, pool, pond and tennis court, as well. In 2012, this iconic property was listed for $50 million.