Celeb Casas
(discussing celebrity homes)
Celebrity homes and the houses of the rich and famous have sparked the curiosity of people for centuries. Back in the days of castles and palaces the lay person marveled at the grand outsides of the homes and wondered about the finely decorated and opulent insides as well.
| | |
| --- | --- |
| In more recent times celebrity casas have been featured on television shows like "Lifestyles of the Rich and Famous" with Robin Leach, VH1's "The Fabulous Life of …" and MTV's "Cribs". | Oprah Winfrey's House |
The homes that celebrities, famous people, the rich, elite and other notables live in tend to be mysterious and require more privacy than most dwellings. Paparazzi, stalkers, and curious onlookers have made celebrities take extreme lengths to hide their whereabouts and add extra security to the grounds they inhabit.
But that said, homes of the rich and famous do exist upon this earth and that is what we will discuss and show here. Houses are houses, basically. Some larger, some smaller, but people need to live somewhere. The rich and famous just live a little more stylishly than the rest of us do - as long as they continue to be wealthy that is.
There have been many tales of Hollywood celebrities or famous musicians who have risen quickly to fame and fortune only to have it all taken away. Look at Willie Nelson for instance, who has been an icon for decades in the country music scene. It has been estimated that Willie has owed as much as $20 million to $30 million in back taxes because of the people he hired to set up tax shelters with different properties that he owned messed up.

| | |
| --- | --- |
| | But, then there are the houses of celebrities who don't get in trouble with the IRS or fritter away the money with drugs, alcohol, gambling or other excesses. The celebrities who are still standing, outstanding and still living luxurious lifestyles will be featured upon these pages. |
For instance here are some of the homes of the rich and famous that people are most interested in knowing about:
George Clooney
Nicolas Cage
Julia Roberts
Beyonce Knowles
Kate Hudson
Jennifer Lopez
Courtney Cox Arquette
Jessica Simpson
Brad Pitt & Angelina Jolie
Paris Hilton
Pamela Anderson
Lindsay Lohan
Eva Mendes
Britney Spears
Brooke Shields
Maria Carey
Sharon Stone
Halle Berry
Demi Moore

Bruce Willis
Leonardo Dicaprio
Nicole Kidman
Drew Barrymore
Catherine Zeta Jones
Michael Douglas
Colin Farrell
Jay Leno
David Letterman
Johnny Depp
David Beckham
Rod Stewart
Avril Lavigne
Elizabeth Taylor
Jon Bon Jovi
Al Pacino
Robert Deniro
Denzel Washington
Jerry Seinfeld
Russell Crowe
Justin Timberlake
Jamie Foxx
Will Smith
Mel Gibson
Keanu Reeves
Willie Nelson
Ashton Kutcher
Simon Cowell
Matt Damon
T. Boone Pickens
Jim Carrey
Harrison Ford
Steve Martin
Robin Williams
George Harrison
Ringo Starr
Tobey Maguire
Kevin Costner
And this list doesn't include other rich and famous people like President Obama who obviously lives in the White House. Even so, many people are interested in his home in Chicago (and of course we will cover this at a later date).
This website is intended to be a top Internet destination for information on celebrity homes plus houses of the rich and famous that most people are interested in. Some of the people on the list are rising stars and some have been around for decades.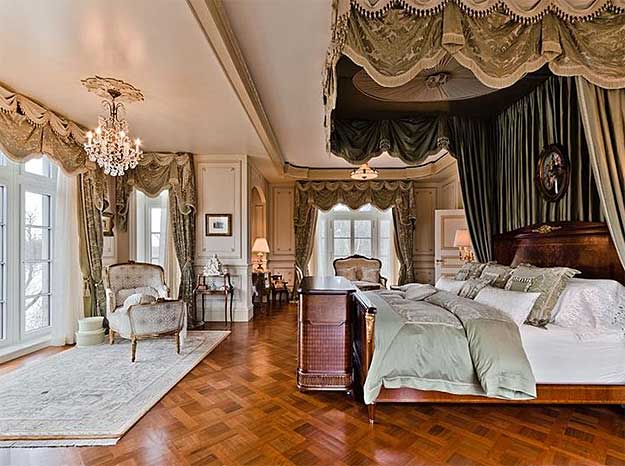 Return often as celebrity homes change hands often because of finances, the lack thereof or investment opportunities (or just whimsy). And, let's not forget that glitz and glamour comes and goes, but someone has to occupy those multi-million dollar houses and it will most likely be some that you've heard a lot about.


Page Updated October 05, 2015